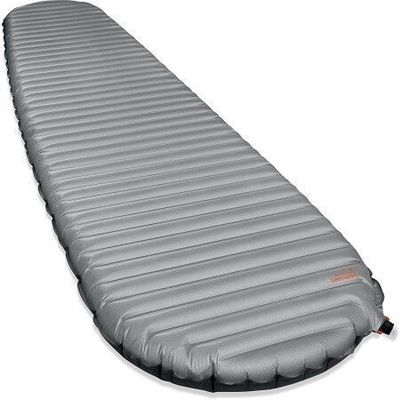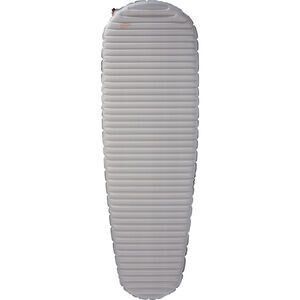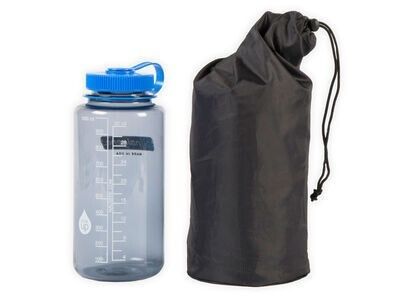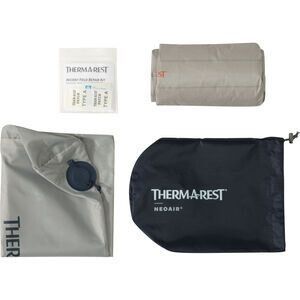 Thermarest NeoAir™ XTherm™ Regular Sleeping Mat
Thermarest
£189.00
RRP £225.00
Out of stock
When your backcountry pursuits demand extreme insulation and an ultralight packed size, alpinists and mountaineers turn to the NeoAir XTherm. The unrivaled Triangular Core Matrix offers the best warmth-to-weight ratio of any air sleeping pad construction. The construction gives the 2.5 inch (6.4 cm) thick pad superior stability, boasting the most inches of weld for maximum camp comfort. The packable pad boasts a 6.9 R-value, allowing users to take it into the most extreme conditions. Available in several sizes, including a roomy regular wide, the XTherm features the high-performance WingLock valve, allowing the pad to inflate three times faster thanks to a larger opening and one-way inflation. Like all Therm-a-Rest pads, the NeoAir XTherm is made in market to ensure quality and minimize environmental impact. The pad includes a breath-saving pump sack, compact stuff sack and field repair kit.
Product Details:

Unmatched Warmth-to-Weight: Patent-pending, reflective ThermaCapture™ technology traps radiant heat while Triangular Core Matrix™ construction minimizes convective heat loss–all without the bulk, weight or durability issues of down and synthetic fills.
Excellent Comfort: 2.5 inches (6.4 cm) of thickness and baffled internal structure provide unrivaled stability and support.
Ultra-Packable: Low-bulk materials make the mattress ultra-compact—as small as a water bottle.
WingLock™ Valve: Our intuitive and dependable valve maximizes air flow for easier inflation and quicker deflation. Wings toggle for one-way inflation to save breath.
Specification:

Colour: Vapor
R-Value: 6.9
Weight: 0.47 kg
Width: 51 cm
Length: 183 cm
Thickness: 6.4 cm
Packed dimension: 23 cm x 10 cm
Top fabric type: 30D rip HT Nylon
Bottom fabric type: 70D Nylon
What's Included: Pump sack, stuff sack and repair kit
Material(s): Nylon, Polyurethane
Made in Ireland
SKU: QSG-66-SL-2-1