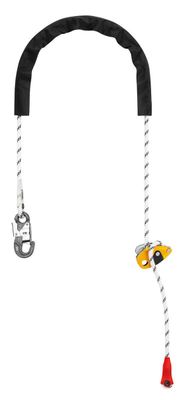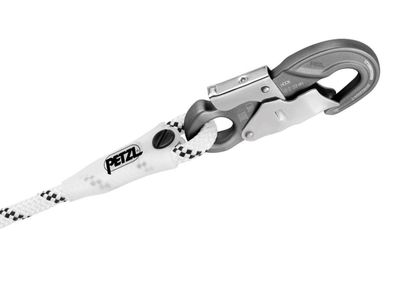 Petzl Grillon Hook Lanyard (Euro)
Petzl
£123.00
Adjustable work positioning lanyard with HOOK connector
The GRILLON HOOK adjustable lanyard is used to make work positioning systems, to complement a fall-arrest system.
Its length can be very easily and precisely adjusted as necessary for comfortable positioning at the work station.
Its HOOK connector is ideal for using the lanyard in double mode on the harness side attachment points.
GRILLON HOOK is available in four lengths (2, 3, 4 and 5 m) and is certified to European and Russian standards.
Detailed description
- fine adjustment system allows length to be precisely adjusted for comfortable positioning at a work station
- used in double mode (on the harness side attachment points) when the user works with weight on his feet. This type of attachment gives better load distribution on the belt. Length is adjusted by pressing on the pivoting cam
Sewn terminations on both ends with plastic sheath to keep the connector in position and protect the rope from abrasion
Removable protective sheath protects the rope from abrasive surfaces and allows smooth rope glide
Comes with HOOK connector, ideal for use in double mode on the harness side attachment points
Available in four lengths: 2, 3, 4 and 5 m. Lanyard length is immediately identified by a colour-coded label at the connector end
Replacement ropes available
Specifications
Materials: Nylon, Polyester, Aluminum
Certifications: CE EN 358, CE EN 12841 Type C, EAC
| | | | | |
| --- | --- | --- | --- | --- |
| SKUs | L052BA00 | L052BA001 | L052BA002 | L052BA003 |
| Length | 2 m | 3 m | 4 m | 5 m |
| Colour | White/Yellow | White/Yellow | White/Yellow | White/Yellow |
| Weight | 635 g | 715 g | 795 g | 875 g |
| Guarantee | 3 years | 3 years | 3 years | 3 years |
SKU: L052BA01