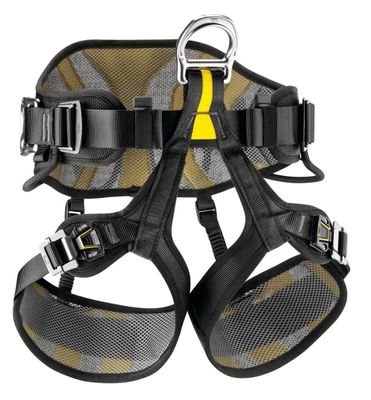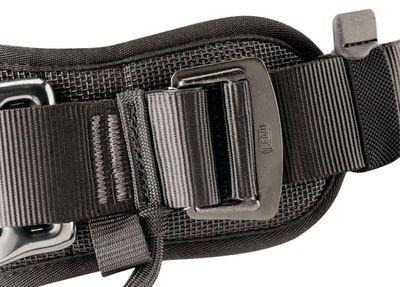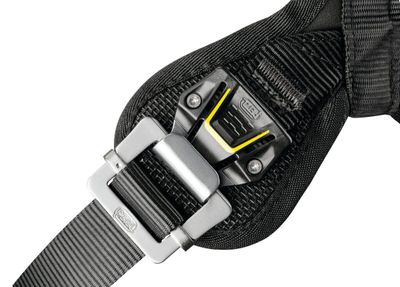 Petzl Avao Sit Fast Harness
Petzl
£212.40
Currently not held in stock. Please allow a few days before delivery.
Comfortable seat harness for work positioning and suspension
The AVAO SIT FAST work positioning and suspension seat harness is designed for greater comfort in a variety of situations.
The wide, semi-rigid waistbelt and leg loops provide excellent support. Its lightweight, breathable construction maximizes air flow.
The harness also makes it easier to carry and organize work tools, with multiple gear loops and slots for attaching CARITOOL tool holders and TOOLBAG tool pouches.
This seat harness is designed to be converted into a fall-arrest harness when combined with a TOP chest harness, or into a rope access harness when combined with a TOP CROLL S or L chest harness.
The AVAO SIT FAST features leg loops with FAST LT buckles.
Detailed description
Comfortable throughout the workday: wide, semi-rigid waistbelt and leg loops for excellent support and lightweight, breathable construction to maximize air flow
Easy to adjust:
- Waistbelt equipped with self-locking DOUBLEBACK buckles for quick and easy adjustment
- Leg loops equipped with FAST LT buckles for quick and easy fastening and unfastening without loss of adjustment, even while wearing gloves
- Side attachment points can be folded down to prevent accidental snagging when not in use
Easy to carry and organize tools:
- Six pre-shaped equipment loops with protective sheath
- Two slots for CARITOOL tool holder
- Four slots for TOOLBAG tool pouch


Specifications
Ventral attachment point: Attachment for a descender or a positioning lanyard for use in single mode
Lateral attachment points: Attachment for a positioning lanyard for use in double mode
Rear attachment point on the waistbelt: Restraint lanyard attachment
Certifications: CE EN 358, CE EN 813, UKCA, EAC
Materials: Nylon, Polyester, Aluminum, Steel
| | | | |
| --- | --- | --- | --- |
| Ref | C079BA00 | C079BA001 | C079BA002 |
| Colour | Black/Yellow | Black/Yellow | Black/Yellow |
| Size | 0 | 1 | 2 |
| Waist belt | 65-80 cm | 70-93 cm | 83-120 cm |
| Leg loops | 44-59 cm | 47-62 cm | 50-65 cm |
| Weight | 1115 g | 1130 g | 1145 g |
| Guarantee | 3 years | 3 years | 3 years |
SKU: C079BA00