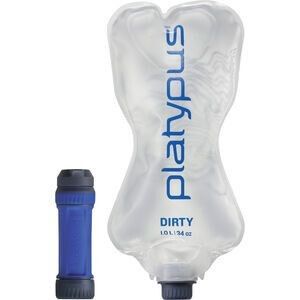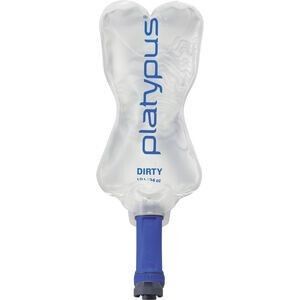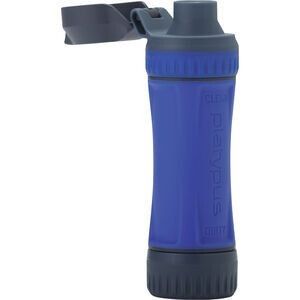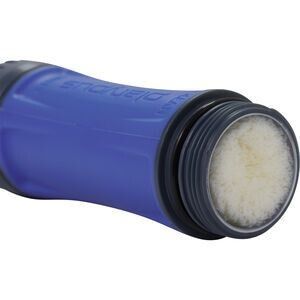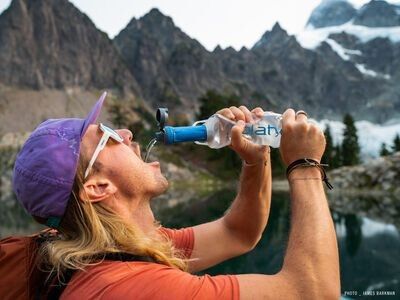 Platypus QuickDraw™ Microfilter & Reservoir System
Platypus
£42.50
RRP £50.00
Out of stock
Light, fast, easy and reliable.
Ultralight & Compact: The entire system (filter + reservoir) weighs just 95 g and packs smaller than a rolled-up t-shirt.
Premium Reservoir: Made of our proprietary tri-layer film, the 1L QuickDraw reservoir is taste-free, durable and features a wide mouth and handle for easy filling at any water source.
Build Your Own System: The I/O dual-thread design allows the filter cartridge to natively attach to the QuickDraw Reservoir, smartwater® bottles, the Platy Hoser™ Reservoir, Platy 2.0L Bottle, Platy SoftBottle™, Platy Water Tank and certain common 28mm PET soda/water bottles.
Ultrafast Flow Rates: Hollow fiber cartridge filters up to 3L per minute with normal squeeze pressure.
Easy, Effective Cleaning: Shake-to-clean or tool-free backflush methods make for quick and easy cleaning of the filter, so you can have fast filtration for your entire trip.
Thoughtfully Rugged Design: Attached clean side cap flips open and creates a secure seal when closed, while the soft-touch filter housing is grippy even when wet and won't pick up dirt from the ground.
Hollow Fibre Advantage: Hundreds of tiny hollow fibres enable the microfilter to filter water faster than traditional filter media.
Effective: Each microfilter is individually tested to ensure it meets all EPA & NSF guidelines for the removal of 99.9999% of bacteria and 99.9% of protozoa*.
*This includes Giardia, Cryptosporidium, E. coli, Salmonella and Cholera.
Specifications:
Size: 1.0 litre
Colour: Blue
Total weight: 95g
Width: 7.6 cm
Length: 12.7 cm
Height: 5 cm
Effective against bacteria: Yes
Effective against chemicals/toxins: No
Effective against particulate: Yes
Effective against protozoa: Yes
Effective against viruses: No
Filter media: Hollow Fibre
Filter pore size (microns): 0.2
Flow (L/min): 3 litres per minute
Cartridge life: 1,000 litres
Field cleanable: Yes
Cartridge replacement indicator: Yes
Material(s): Hollow Fibre, ABS
Country of Origin: Made in U.S.A. of U.S. and Imported Materials
What's Included: Filter, Cleanside Cap, Dirtyside Cap, Reservoir with Closure Cap
SKU: 11459