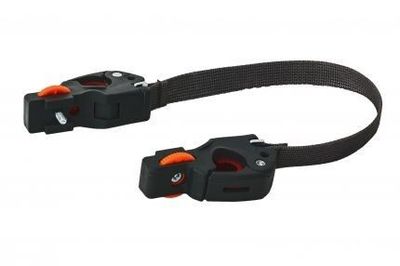 QMR Hook 2.0 with handle - Replacement hook
Vaude
£14.00
RRP £14.00
Vaude QMR hook with handle.
QMR (Quick Mount Release) 2.0 - user-friendly attachment system
QMR (Quick Mount Release) 2.0 is a high-quality and technically sophisticated attachment system with hooks for your VAUDE panniers. This second generation is even easier to use and can be secured with a padlock (e.g. Abus 145/20) directly on the hook. The QMR system is perfect for gear racks with a tube diameter of 8 to 16 mm. Three reducers (8/10/13 mm) are included with the pannier. Maximum load per bag is 12.5 kg.

easy to use, can be locked directly on the hook
fast attachment/detachment
for tube diameters of 8 to 16 millimeters
2 hooks and handle
compatible with old bike bags
Weight: 74 g
Dimensions: 7 x 2 x 3 cm
SKU: 12501