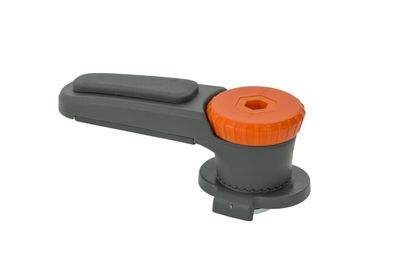 QMR Rail Hook 2.0
Vaude
£6.00
RRP £6.00
Out of stock
Vaude QMR shark tooth 2.0.
Replacement hook (shark tooth) for Vaude's QMR Attachment System 2.0. QMR is a high quality, technically sophisticated mounting system for quickly attaching and detaching your bike bags. The hook is also compatible with the old QMR system – because long-lasting products are good for the planet.

QMR (Quick Mount Release) 2.0 - user-friendly attachment system.
QMR (Quick Mount Release) 2.0 is a high-quality and technically sophisticated attachment system with hooks for your VAUDE panniers. This second generation is even easier to use and can be secured with a padlock (e.g. Abus 145/20) directly on the hook. The QMR system is perfect for gear racks with a tube diameter of 8 to 16 millimeters. Three reducers (8/10/13 mm) are included with the pannier. Maximum load per bag is 12.5 kg.

replacement part
quick and easy to exchange
compatible with the old QMR system
easy to use, can be locked directly on the hook
fast attachment/detachment
for tube diameters of 8 to 16 millimeters
SKU: 12503