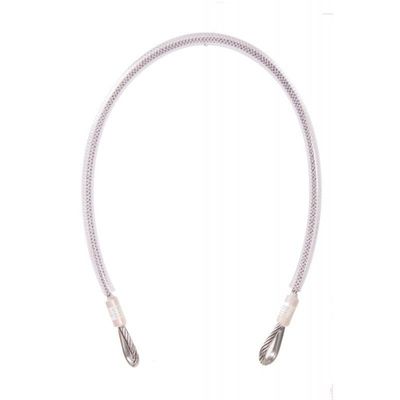 Lyon 7mm Stainless Steel Anchor Strop
Lyon
£41.50
This item is made to order so please allow a few days for delivery.
Please contact us for verification, particularly if your order is urgent.

In response to safety concerns in the offshore petrochemical industry over spark generation between galvanised wire ends and corroded steelwork, we provide an alternative product for this industry.
We offer a stainless steel and copper version of our highly successful EN795 wire anchor strops.
These strops have the same physical dimensions and handling properties as the galvanised version, but with the benefits of reduced spark potential and increased corrosion resistance.
All our Wire Anchor Strops are CE marked and certified to EN795 B and also meet PD CEN/TS 16415:2013 for two person rescue loads.
Stainless steel wire and copper ferrules
Reduced spark potential
Increased corrosion resistance
Fitted transparent polyester reinforced PVC protective tubing
Serialisation:
This service is available on pre-delivery strops only, with a maximum of 20 characters, please contact us for pricing.
SKU: LO 7 3ST