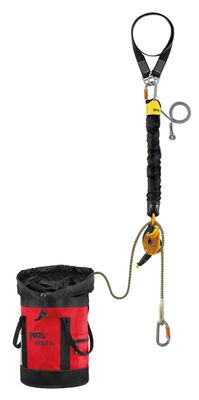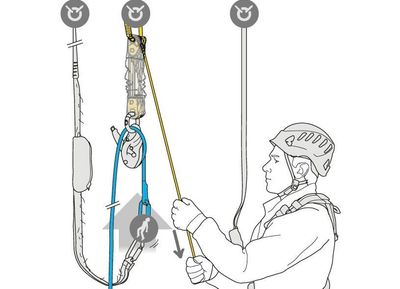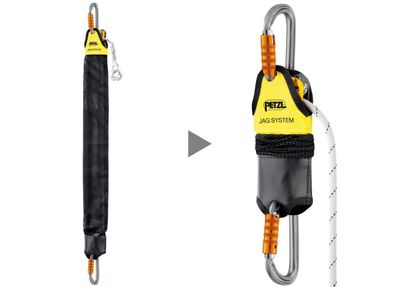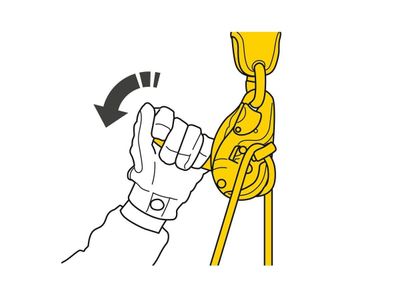 Petzl JAG RESCUE KIT
Petzl
£699.60
This item is not held in stock. Please allow a few days for delivery.
Reversible rescue kit with JAG SYSTEM haul kit and I'D EVAC descender
The JAG RESCUE KIT is a ready-to-use reversible rescue kit designed to easily pick-off and lower a victim.
It contains a JAG SYSTEM haul kit, a RING OPEN gated ring, an I'D EVAC descender with integrated brake, a CONNEXION FIXE 150 cm anchor strap, a BUCKET bag, and an AXIS 11 mm rope with two sewn terminations.
It is available in three lengths: 30, 60, and 120 m.
Detailed description
Designed to easily pick-off and lower a victim:
- Pick-off with the JAG SYSTEM haul kit, which has a 4:1 mechanical advantage and excellent sheave efficiency, allowing user effort to be divided by 4 when raising a victim in order to release them
- Evacuation with the I'D EVAC descender, with a handle that is specially designed to easily lower a victim, and an anti-panic function that activates if the user pulls too hard on the handle, which brakes and stops the descent automatically
Always ready to use for quick response:
- JAG SYSTEM equipped with flexible cover that reduces risk of tangling
- Rope is pre-installed in the closed brake, which is integrated in the descender to better control the descent and to provide a constant redirect
- BUCKET bag for transporting the kit
- Kit comes loaded and ready to use
Available in three rope length versions: 30, 60, and 120 metres
Rescue kit contents:
- A JAG SYSTEM haul kit
- A RING OPEN gated ring
- An I'D EVAC descender
- An AXIS 11 mm rope with two sewn terminations
- A CONNEXION FIXE 150 cm anchor strap
- A BUCKET 30-litre bag for the 30- and 60- meter versions, and a 45-litre bag for the 120-metre version
Specifications
Working load limit: 250 kg
Materials: Aluminum, Steel, Nylon, Polyurethane, Polyester
| | | |
| --- | --- | --- |
| Ref | L | Wt |
| K090AA00 | 30 m | 4460 g |
| K090AA01 | 60 m | 6760 g |
| K090AA02 | 120 m | 11460 g |
Guarantee: 3 years

This Kit is not always held in stock so please allow a few days before delivery

SKU: K090AA01