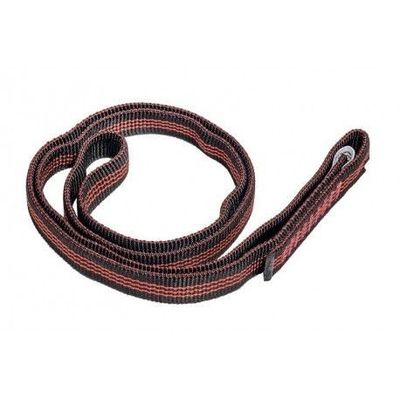 Lyon 18mm Nylon Sling
Lyon
£4.70
18mm Nylon polyamide tubular sewn sling. MBL in new condition 25kN black with 3 red stripes.
A slightly narrower textile sling for applications where a reduced width is important to enable successful placement.
These slings are made using a tubular tape to maintain strength and resistance to damage.
The endless loop construction is manufactured from 18 mm wide nylon webbing, sewn using a nine bar computer controlled stitch pattern.
Please note: Sling lengths quoted are 'effective length'. i.e. end to end, not circumference unless stated.

Other lengths available on request up to 480cm
Conformance: EN566, EN795 Type B PD CEN/TS 16415
SKU: LSL18.20