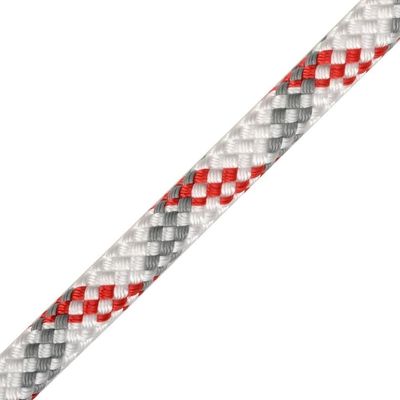 DMM Worksafe Plus 10.5mm
DMM
£168.00
The Worksafe Plus boasts a tighter woven sheath than our Worksafe rope.
This increases the durability and abrasion resistance even further than the Worksafe, but still gives superb knotability and compatibility with rope grabs and devices.
The Worksafe Plus is the rope of choice for any industrial customer who is a heavy user of their low stretch ropes, and therefore wants the extra durability and wear
resistance which is provided by its superior construction.
Available in three diameters and colour coded accordingly for easy identification between products:
2 red flecks = 10mm
2.5 red flecks = 10.5mm
3 red flecks = 11mm
Polyamide core and sheath
Specification
Weight: 72g/m
Breaking Force: 32kN
Breaking Force with Fig 8: 18kN
Certification: EN1891:1998 A
SKU: RP915WI-100