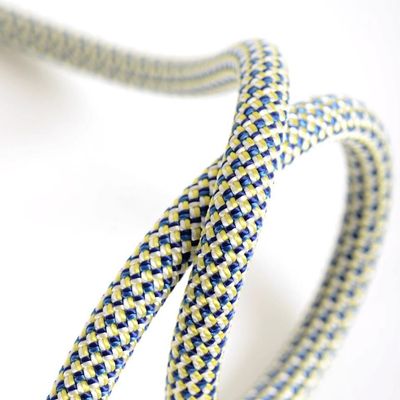 DMM Statement 10mm
DMM
£69.60
If the length required is not listed, please contact us.
The Statement is a durable single rope that is ideal for those who are new to the sport of climbing.
Thermocontrol heat treatment gives supple handling and increased wear resistance.
Colour: Blue
Diameter: 10mm
Weight (g/m): 65g
No. of UIAA Falls: 7
Impact Force: 8.7kN
% of Sheath: 38
Certification: EN892:2012 + A1 2016
Single rope for simplicity and minimum weight
Single ropes are the most simple and lightweight rope systems for climbing.
They can be used for any discipline, and are appropriate where protection follows a relatively straight line.
If the route wanders, runners will need to be extended to prevent rope drag and prevent trad protection from lifting out.
ThermoControl heat treatment for positive handling and suppleness
ThermoControl heat treatment alters the fibres within the rope, balancing the core and sheath to minimise slippage and prevent the rope shrinking or going stiff.
This increases durability, and gives ropes supple handling.
SKU: RP102BL-29