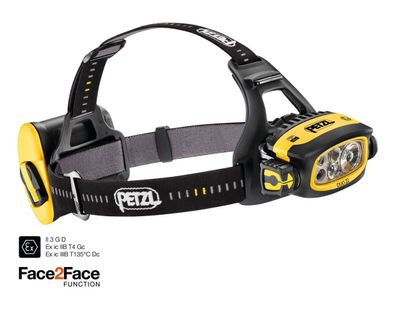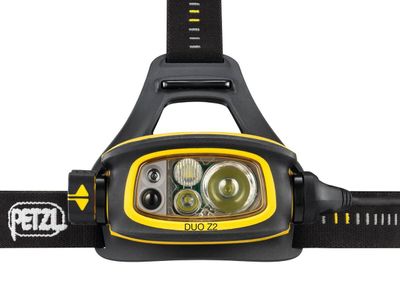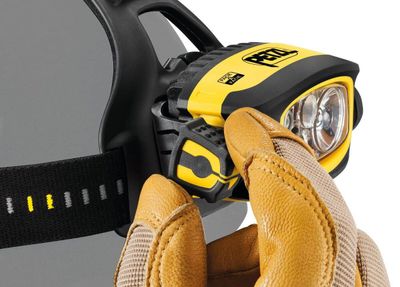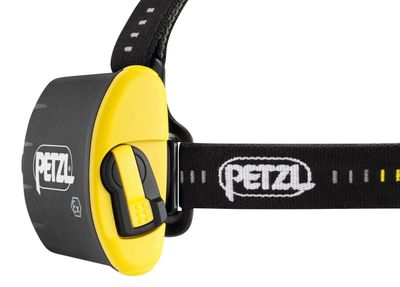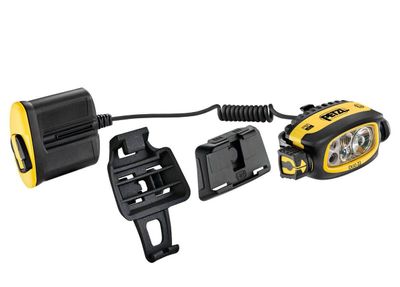 Petzl DUO Z2
Petzl
£179.56
Currently not held in stock. Please allow a few days for delivery.
Powerful multi-beam headlamp that runs on standard batteries, with FACE2FACE anti-glare function, for use in ATEX hazardous areas. 430 lumens
The DUO Z2 headlamp provides a powerful 430 lumens in BOOST mode, and runs on regular batteries.
It is multi-beam, and has four lighting modes, making it adaptable to every situation: close-range work, proximity, movement and long-range vision. Featuring the FACE2FACE anti-glare function, the DUO Z2 headlamp allows those working in a group to face each other without blinding one another, enabling them to work more effectively together. It can be worn on VERTEX and STRATO helmets, thanks to the included mounting plates.
It meets ATEX zone 2/22 (II 3 GD Ex ic IIB T4 Gc IIIB T135° C Dc) certification requirements for work in hazardous areas.
Detailed description
Four modes, plus BOOST, to adapt lighting to any work situation:
- close-range lighting: low-intensity flood beam maximizes burn time
- proximity lighting: mixed beam with brightness suited for comfortable proximity vision
- lighting for movement: mixed beam includes focused lighting for moving around easily
- distance vision: highly focused beam for seeing at a distance
- BOOST mode provides temporary maximum power of 430 lumens
Headlamp meets ATEX zone 2/22 (II 3 GD Ex ic IIB T4 Gc IIIB T135° C Dc) certification requirements for moving around in hazardous areas
Safety and comfort when traveling in a group, thanks to the FACE2FACE anti-glare function: automatically dims the light when two or more beams cross, enabling those using DUO headlamps to face each other without blinding one another
CONSTANT LIGHTING technology: stable lighting over time, ideal for long work periods
Reliability and ergonomics:- balanced, thanks to the remote battery pack worn on the back of the head- easy-to-use button, even with gloves- electronic locking to avoid accidentally turning it on during transit or storage- automatically switches to reserve mode when batteries are nearly spent
Rugged:- IP 67 (waterproof to -1 metre for 30 minutes in fresh water)- excellent fall, impact and crush resistance
Specifications
Light output: 430 lumens
Weight (with batteries): 360 g
Technology: CONSTANT LIGHTING
Beam pattern: flood, mixed or focused
Energy: 4 AA/LR06 batteries (included)
Battery compatibility: Four alkaline battery brands are compatible with ATEX use (refer to Instructions for Use). Other alkaline, rechargeable, Ni-MH and lithium batteries are only compatible with non-ATEX use.
Watertightness: IP67
Headlamp comes with two plates for mounting on VERTEX and STRATO helmets
Certifications: CE, II 3 GD Ex ic IIB T4 Gc IIIB T135° C Dc room temperature: -20° C to +40° C
Guarantee: 3 years
SKU: E80AHB