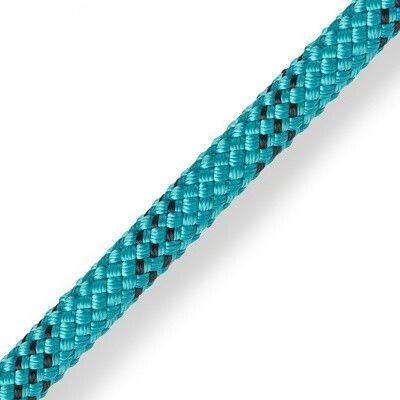 Marlow Static 11mm LSK Green 55m
Marlow
£75.24
Other colours & lengths available on request.
Marlow Static LSK is a low stretch kernmantle ropes designed for rope access, work positioning, caving and abseiling.
Static LSK ropes are manufactured using high quality high tenacity polyamide and significantly out perform the standard CE 1891 test standards with outstanding dynamic properties.
Compatible with all relevant diameter rope management, climbing and descending devices, Static LSK also come in a range of flecked or solid colours and have a visible year of manufacture marker as standard.
CONSTRUCTION:
Multiple Twisted Nylon Cores
COVER:
16 Plait Nylon
TEST STANDARDS:
EN1891 Type A
APPLICATIONS:
Abseiling, Caving, Industrial access & Work positioning
BENEFITS:
Good abrasion resistance
High elongation
High energy absorption
High strength
Visible year marker
Works well with ascenders and descenders
SPECIFICATIONS
Diameter (mm): 11
Weight (Kg/100m): 7.38
Colour: Green
Length: 55m
Av. Breakload (kN): 35.3
Av. Breakload With Fig 8 loop (kN): 21.1
SKU: KC4020/55