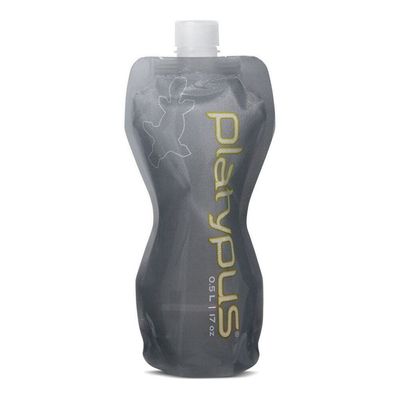 Platypus Soft Bottle 0.5 litre push/pull cap
Platypus
£8.00
Platy's most flexible lightweight water bottle.
Highly packable: When empty, the SoftBottle easily flattens and rolls up compactly, saving space.
Smart design: Bottle narrows at the middle to make it easy to hold.
Versatile: Available with either a Closure Cap or a Push-Pull Cap; accepts any threaded Platypus lid or drink tube kit.
Pure Platy experience: Materials are taste-free, BPA-free, BPS-free, and phthalate-free.
Specifications:

Style: Push-pull cap
Colour: Gray
Capacity: 0.5 litre
Weight: 22 g
Width: 12 cm
Length: 26 cm
Film: Nylon / Polyethylene
Spout material: Polyethylene
Cap material: Polypropylene
Made in Ireland
SKU: 06942