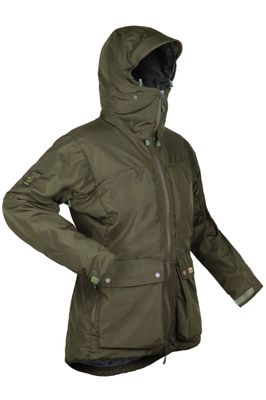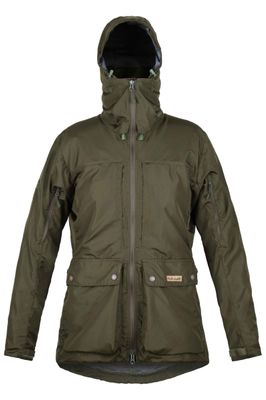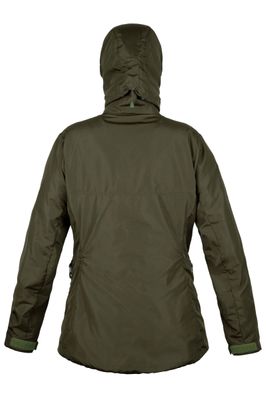 Paramo Ladies Halkon Waterproof Jacket
Paramo
£349.00
A durable, comfortable and rustle-free directional waterproof jacket for wildlife observation, photography and fieldwork in cold or wet conditions.
The Halkon® uses Nikwax® Analogy® Waterproof fabric for superior weather protection and sweat management without the rustle of membrane fabric. It has excellent ventilation for good temperature control and multiple pockets for essential equipment.
The Halkon is for people who spend time in nature and the countryside and who switch between periods of exertion and periods of being stationary.
If you participate in outdoor activities for work or recreation, you need to remain comfortable in cold and/or wet weather. Efficient moisture control to prevent chilling and ventilation options to reduce clothing changes, are vital. Essential kit such as a camera, binoculars and maps also need to be easily accessible.
Tough, directional Nikwax Analogy Waterproof fabric combines with functional design to provide dry comfort in the rain, warmth and cooling, and practical pocketing in one nature-friendly jacket.
For every Halkon sold a sapling is planted by Trees for Life - click here to find out about their work.
The Halkon has a well-designed hood, good venting options and nine pockets.
Excellent field of vision in poor weather from a fully adjustable hood with wired peak.
Easy, effective temperature control from upper arm vents, a two way front zip and sleeves that push up for cooling.
Multiple storage options from pockets that accomodate equipment, OS maps and small valuables, and also provide handwarming.
Product Ethics
PFC*-free water repellent finish
(*per and polyfluorinated compounds)
Produced in Colombia by MIQUELINA, a member of the World Fair Trade Organization. Guaranteed Fair Trade.
Fully recyclable through Páramo.
SKU: 10000-16-5